I'm a professional cartoonist and have become very interested in hacking/phreaking culture. I don't claim to be a hacker but I've been studying and exploring this really cool world.
Anyhow I put this book together
Wizzywig vol1: PHREAK
I'm
exclusively
distributing it from my website and comic fans seem to dig it but I injected so many little references and factual things that are sooo over their heads and it frustrates me. I'm not sure if anybody here is into comics but I wanted to bring my book to your attention. I'd appreciate your support even if it just means spreading the word
Here are some sample pages. The page below has Steve Jobs and Wozniak selling blue boxes while they were finished working as Alice in Wonderland characters at the local mall.
and here the main character mods a red box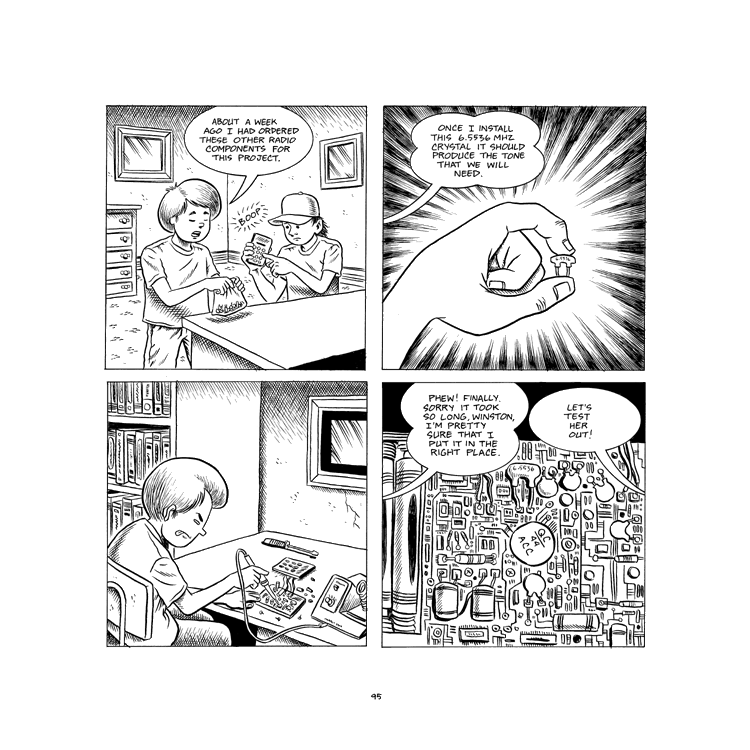 There are more examples at the site too. I would love your support on this project. There's a lot more story to tell and I'd love to have an audience that would understand the information presented.
Wizzywig vol1: PHREAK
Thanks so much for your time!