I've resently "stumbled" apon one of the hand held price readers. Running on windows CE, it looks very promising.. But, the battery is dead.. And I have no clue how to charge it/where to get a charger, or replacement battery. And, just to top it off.. I need an ID and password. Which sucks alot, is there any way I can get past this? like formating it? and if I did, would I lose all the Walmart stuff? I was playing with it for a wile, but then the battery died.. and I turned it back on, and it prompted me for a password
Is there anything I can do with this? or am I scrwed?
Heres some pictures I took of it incase no one knows what I'm talking about, Sorry about the size/Shitty picture taking skills.
Front, screen and key pad.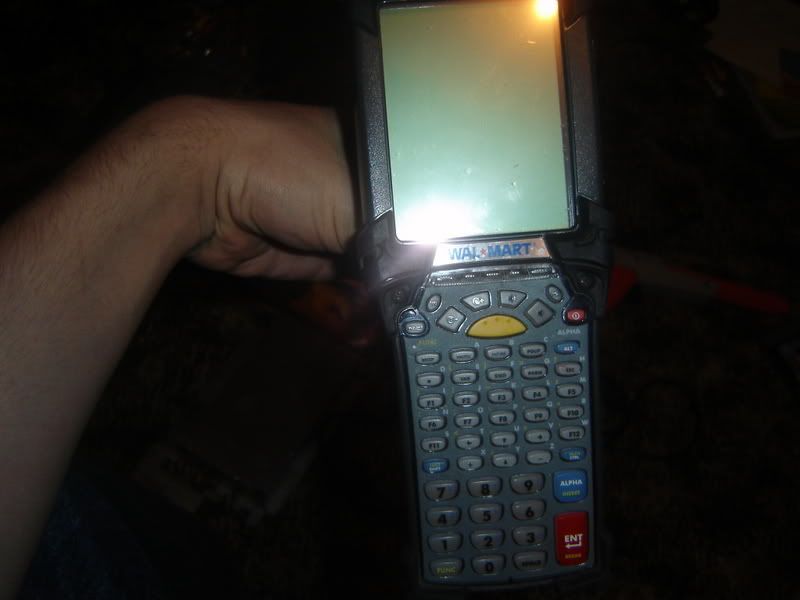 Side view.. pretty.
Dead battery I don't know how to charge, fosiced so you can actually read it!
How the battery pops out.
There you go! If anyone has any info about it, it would be awsome.. I already read the little paragraph about it in retail hacks, so no need to forword me there. I'd just to like to know as much about it as possible.. and how to charge the battery, that would be nice.. haha. But yeah, if anyone has any info it would be awsome. Thanks.